Attrezzature tecniche e abbigliamento trendy dei migliori brand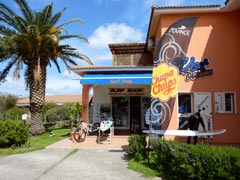 Wet Dreams is the authorized retailer for the best brands of technical gear and trendy beach wear.
Come and visit us to check our latest stock, from sails to the latest generation boards, accessories and technical / fashionable clothing. With the available expert advice from the staff you will be able to choose the best gear for you and you favourite water sport, try on the adequate clothing and add to you current quiver of accessories.
Fashion clothing items from the best brands and on special are also available at the shop in San Teodoro.
To meet all the needs you can order from the catalog any clothes or accessories in the store, always on the advice of the trained and helpful staff.
Windsurf